Dawson
College
ENGLISH-LANGUAGE INSTITUTION
Founded in 1968, Dawson College received its charter to become the first English-language cégep in the Quebec network. In 1969, the college and its 111 teachers welcomed the first incoming class of 1,655. Today, Dawson College has over 10,000 students with 600 teachers and 400 non-teaching staff members. Dedicated teachers offer students an innovative and stimulating learning experience both inside the classroom and laboratory environment and within their community. Professional and support staff give Dawson students every opportunity to succeed in their studies and extra-curricular activities with specialized services tailored to their individual needs. The college's superior facilities include classrooms in rooftop gardens and the Ecological Peace Garden, a testament to perseverance and courage.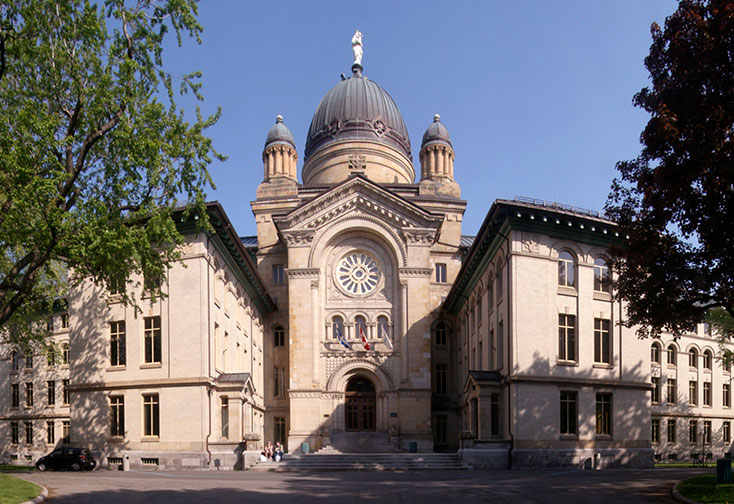 Address
of institution
3040 Rue Sherbrooke Ouest
Montreal, Quebec
H3Z 1A4
514-931-1602
Study programs at Dawson College
As you can see, there are many technical and pre-university programs available to you. Take the time to review them to decide which one best suits your interests.
12 educational institutions to choose from
The chance to choose from among 12 institutions is a rare privilege. To help you make your choice, we recommend that you start by selecting a program and then looking at where it is offered.
Discover

Montreal
No.1 City in America for
International Students
Recognized for its quality of education, Canada has a well-established reputation as a tolerant, non-discriminatory and safe country. Montreal, predominantly French but multilingual, is Canada's second largest city and ranked the best city in North America for international students.