What is a
Cegep?
The acronym CEGEP stands for Collège d'enseignement général et professionnel (General and Vocational College). What we call a CEGEP constitutes the first tier of higher education in the Quebec education system and is analogous to France's university institutes of technology. All technical and pre-university program diplomas awarded are state diplomas.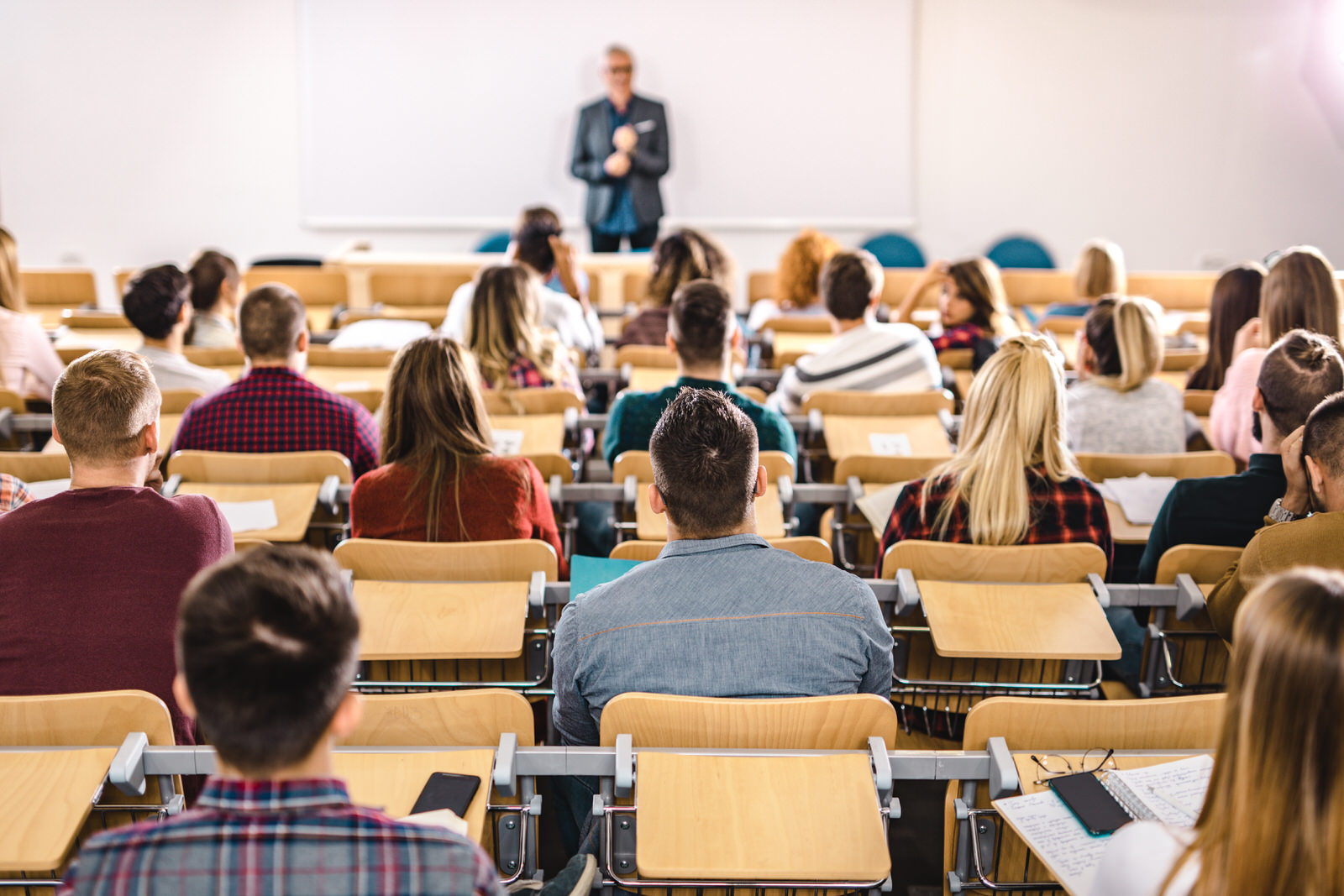 Types of educational paths
Three different paths available at one CEGEP: Technical DCS, Pre-university DCS and ACS. Depending on your goals, one of these paths will meet your needs.

The DEC: Diploma of College Studies
Two types of DECs exist:
Technical DEC
This DEC is mainly intended for students looking for targeted practical training and integration into the labour market in the medium term. The program last three years (6 sessions) on a full-time basis. All AEC programs include work internships. An example of a Technical DEC is the DEC in Business Management. It is possible to pursue university studies after obtaining this diploma.
Pre-university DEC
As its name suggests, this DEC is intended for students who may want to pursue university studies, but who first want to explore different facets of a field of study before specializing in a specific university program. This program lasts two years (4 sessions) on a full-time basis. For example, a pre-university DEC in Humanities (subjects: History, Politics, Psychology) can be followed by a university bachelor's degree in Law or Criminology.
The AEC: Attestation of College Studies
The Attestation of Collegial Studies is intended for students looking to upgrade their skills or retrain to quickly enter the labour market. This program lasts 10 to 18 months on a full-time basis and includes a work internship. This type of program does not give direct access to university, with some exceptions (e.g., if the student already has a recognized university degree from their country of origin). Examples of AECs: Object Oriented Programming and Web Technologies / Early Childhood Education.
Comparison between the French and Quebec school systems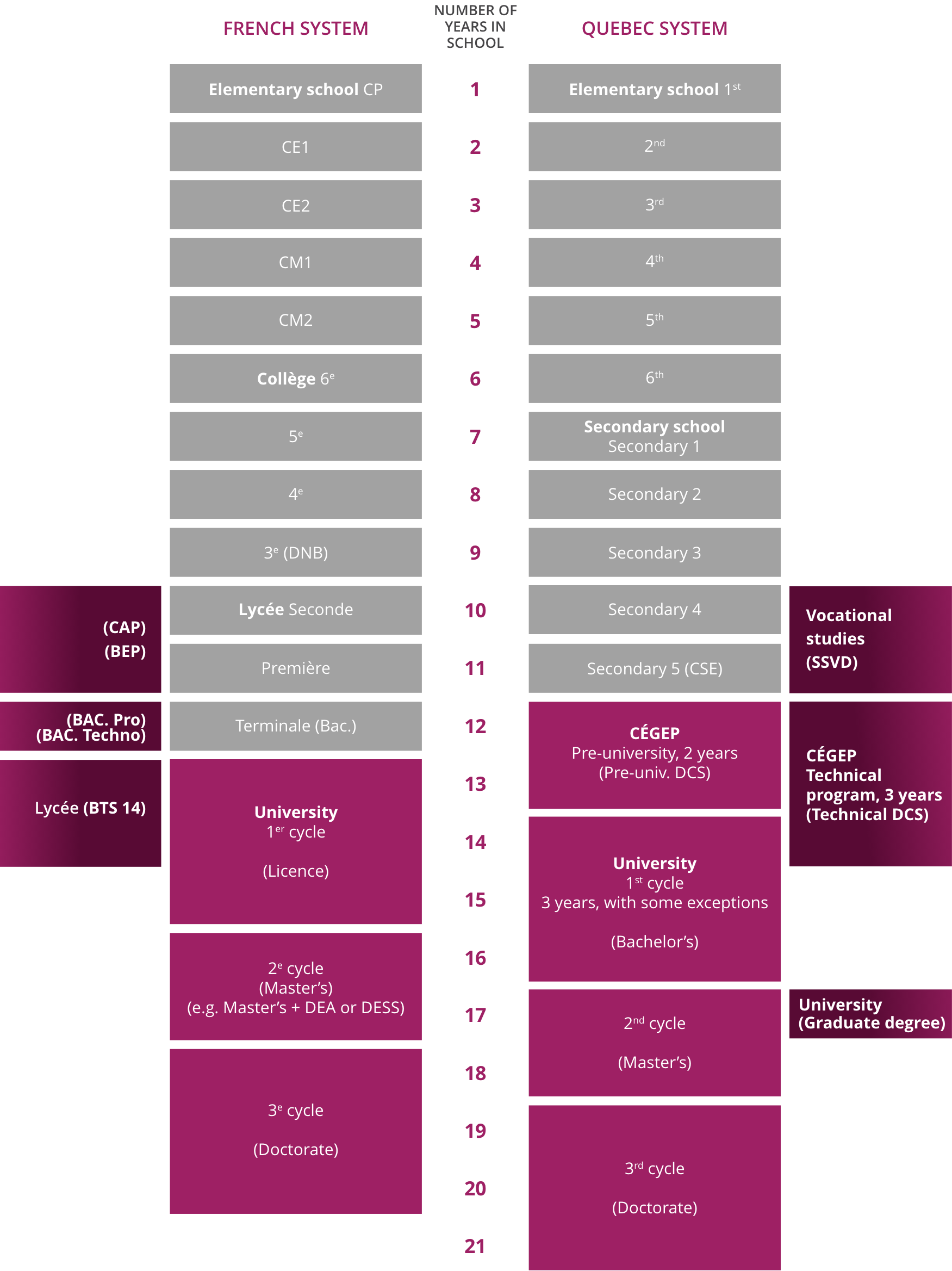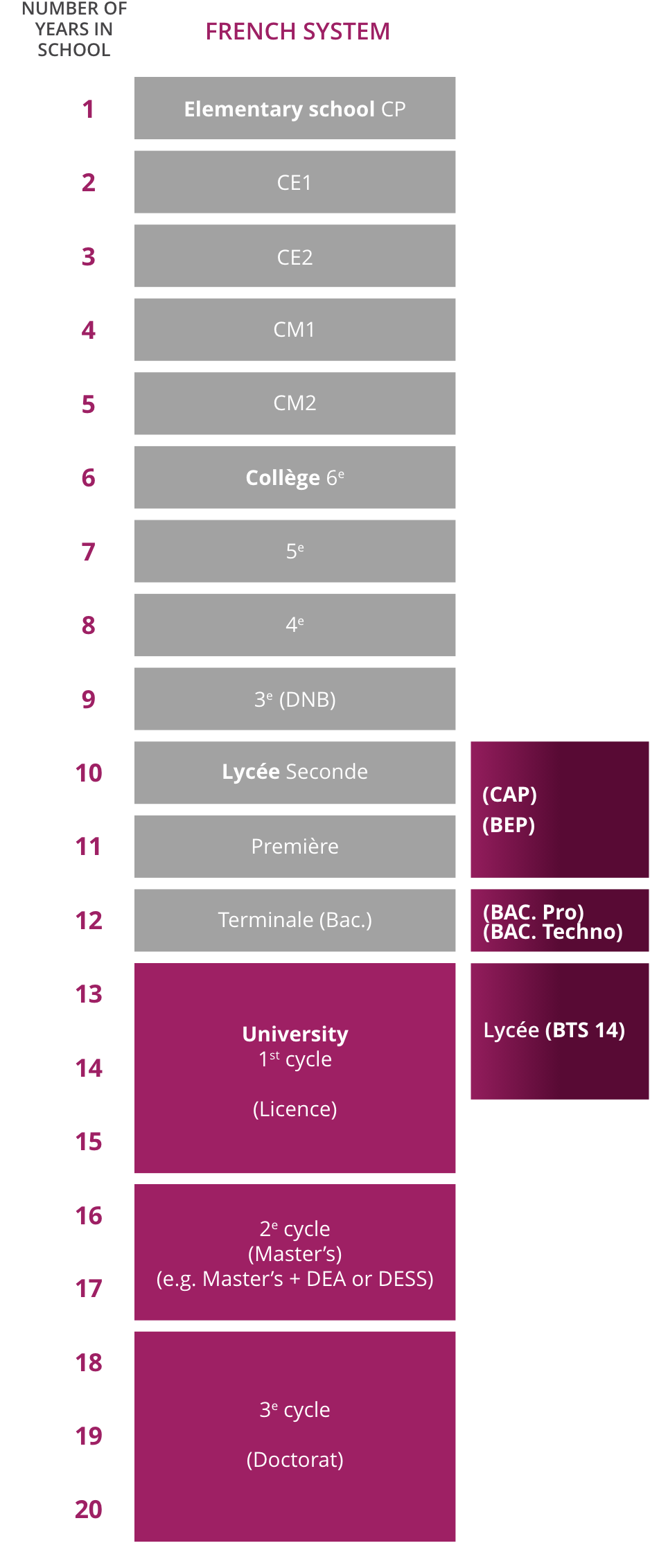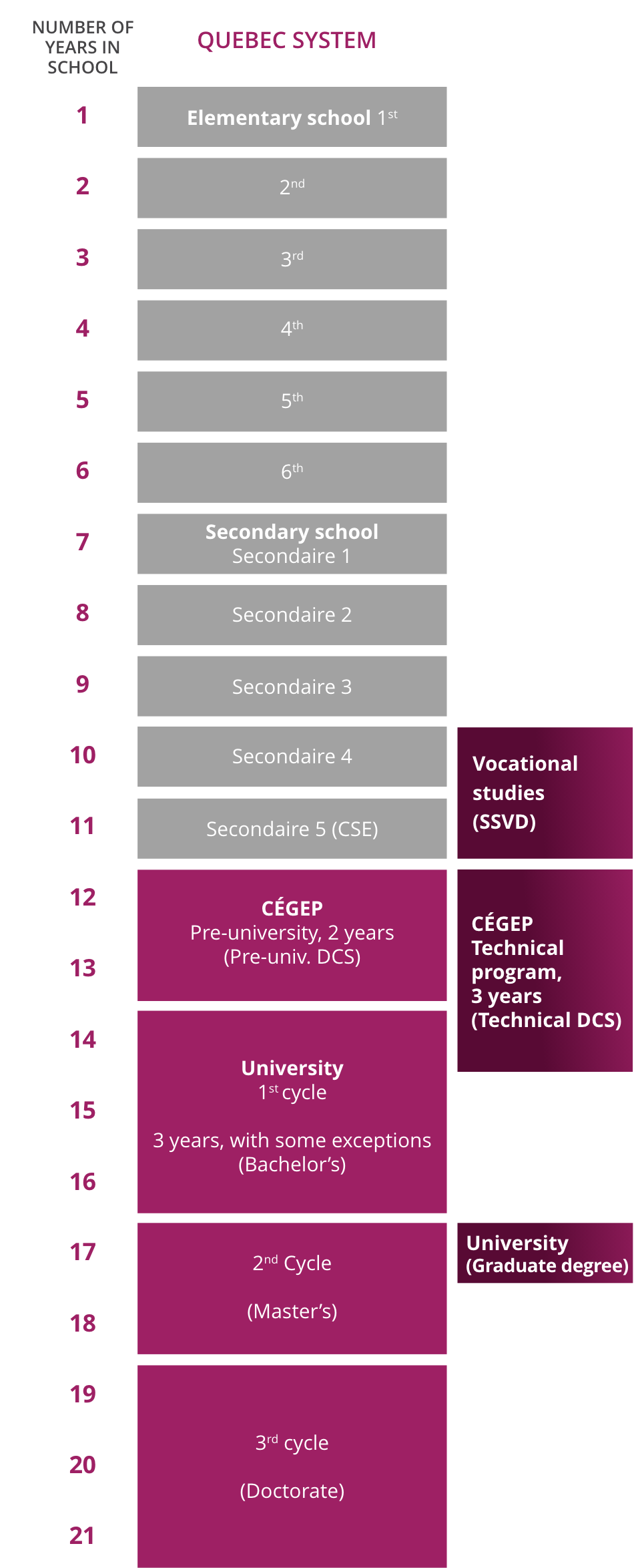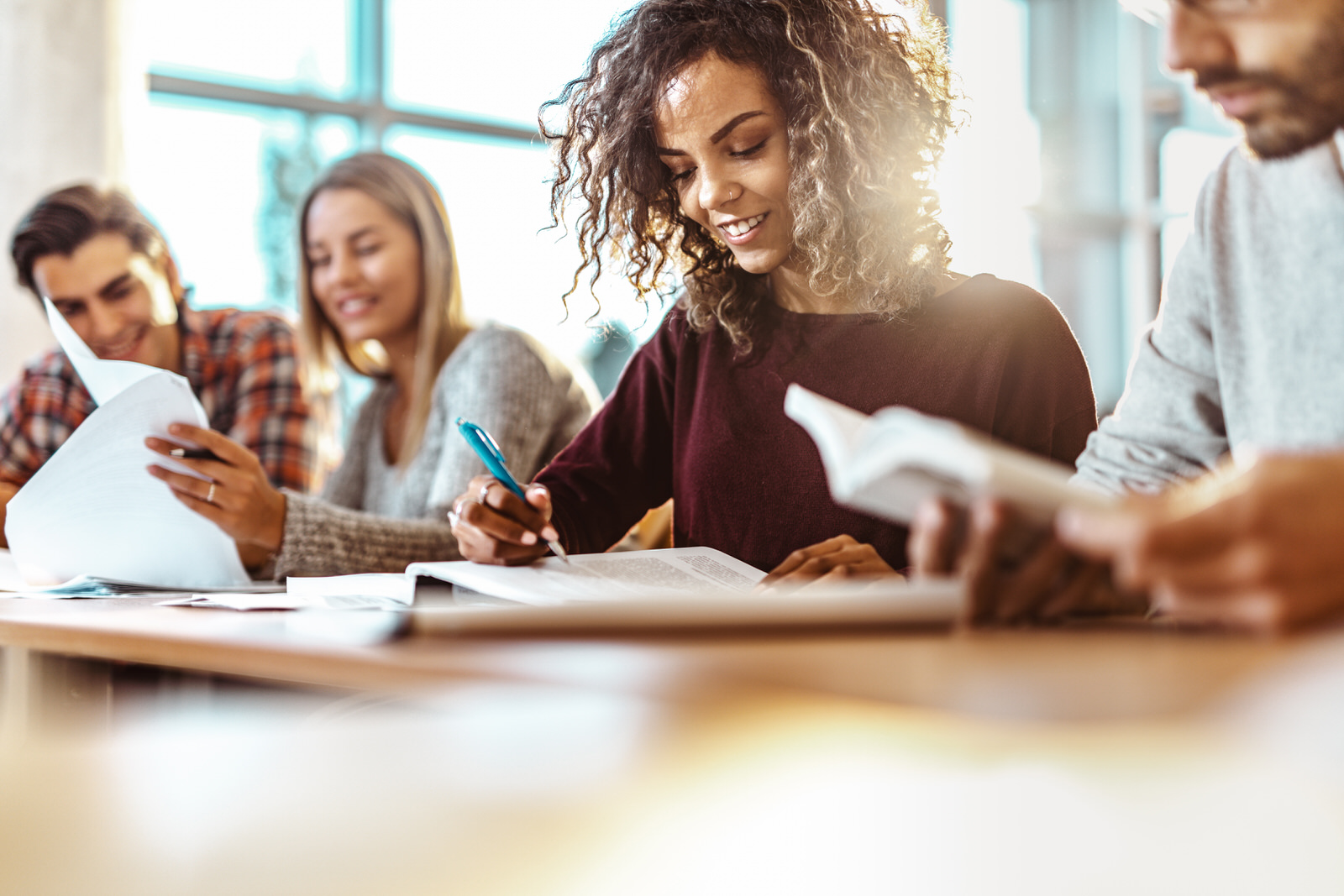 WHY CHOOSE
CEGEP?
Depending on the type of program you are interested in, there are many good reasons for choosing to study at CEGEP.
The benefits
On the academic front:
Instruction available in two languages: French and English.
Free tuition for citizens of France
Around 100 high-quality study programs
State-of-the-art laboratories on the premises
Programs developed based on a skills-based approach; these skills are recognized by employers.
Excellent placement rate in several sectors of activity
Orientation and academic follow-up (several help centres available depending on the subject)
Accessible teachers and administrative staff
Ability to carry out scientific research through the Centres collégiaux de transfert de technologie: https://synchronex.ca/
On a personal level:
Over several months, progressive acclimatisation to:

Quebec culture
The education system
Active pedagogy, based on student participation, autonomy and empowerment
The chosen CEGEP's culture
The labour market

A welcoming environment with a human scale: small classes of maximum 30 people
Younger students have time to develop personal and academic maturity, which leads to greater success in all areas.
The possibility of changing programs without there being dire consequences if your first choice doesn't turn out to be the right one.
A vibrant student life: sports, social and cultural activities, usually at low cost. The opportunity to be involved in a variety of committees.